Simples Cider (8oz)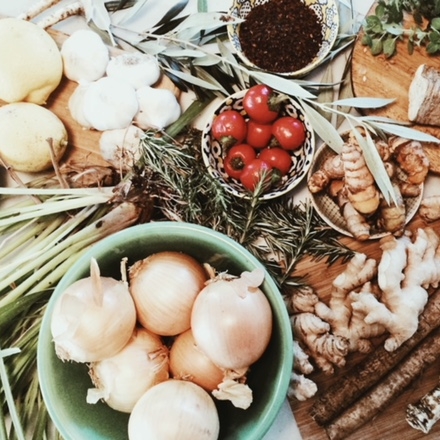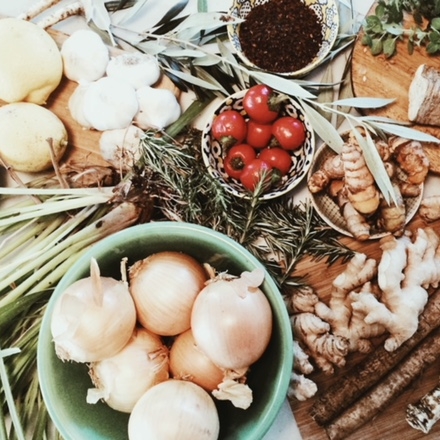 Simples Cider (8oz)
Inspired by the traditional folk remedy coined "Fire Cider" by renowned herbalist Rosemary Gladstar, this super immune tonic is a must have during cold and flu season. A deep immune builder, anti-inflammatory, and metabolism booster, Simples Cider is food as medicine and should be a staple in every home cupboard. Taken as a medicinal shot, with warm water and honey as a tea, or added to soups or salad dressings, this fiery tonic is a great way to keep ahead of winter bugs.
Our version begins with the traditional ingredients, onion, garlic, ginger, horseradish, hot chili, and we like to add additional immune supporting plants such as rose hips, astragulus, elderberry, fresh citrus, oregano, olive leaf, lemon grass, and thyme in a base of organic raw apple cider vinegar. No batch is exactly the same as we make them in small quantities, by hand, inspired by what is fresh seasonally, and abundant in the Simples garden.
All ingredients are always organic, or garden grown.
These statements have not been evaluated by the Food and Drug Administration. These products are not intended to diagnose, treat, cure or prevent any disease.